Request a Free Consultation
Main Content
Everything You Need to Sell Online
Giving your customers the very best online shopping experience.
Choose Your Online Store
Website setup, hosting, design & development
Plus
All the basics for new entrepreneurs
Inquire Pricing
Branded e-commerce store with premium theme
10 theme based pages + 25 product uploads
Unlimited bandwidth and storage
Social media sharing features
Basic features
get started
Pro
Added features so you can market and sell more
Inquire Pricing
Branded e-commerce store with premium theme
10 theme based pages + 5 customized pages, custom CTAs + 25 product uploads
Unlimited bandwidth and storage
Social media sharing features
Additional SEO tools and online store functionalities
get started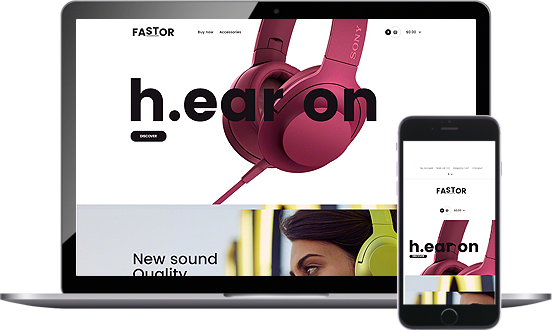 Premium
Our complete e-commerce solution for serious sellers
Inquire Pricing
Branded e-commerce store with premium theme
15 customized pages, custom CTAs + 50 product uploads
Unlimited bandwidth and storage
Social media sharing features
Marketing integration, gift cards, abandoned cart recovery, professional reports, live chat
All available online store functionalities and marketing tools
get started
Store Capabilities
Feature List
Choose a theme from 100+ designs that we can customize to fit your branding.
These themes are ready to use out of the box if you need to launch your site fast.
Once your theme is ready, we just need to upload your products and set up payment modes and you can start selling!
Your site is mobile-ready, allowing customers to easily browse and buy from your store using any mobile phone or tablet.
Store Setup
Use your own domain name or we can help you purchase the best .com address.
Your store has an integrated online store builder that can be accessed from any browser.
Each theme comes with its own intuitive settings, allowing you to easily customize the look of your storefront with just a few clicks.
You have full access to the HTML and CSS of your site, making it easy for you to do more advanced customizations.
Easy Checkout
All credit card and transaction information is protected by a 256-bit SSL certificate, the same level of security used by banks:
Accept all major credit cards using our native payment gateway or using Paypal Express Checkout.
Want to accept international credit card payments in your native currency? Sign up for a 3rd party gateway and we'll integrate it to your store.
Improve repeat sales by free shipping to your customers. You can choose the price point at which free shipping applies.
Your online store checkout comes in 50+ languages, and you can always translate your store's theme to suit your needs.
Receive automatic shipping rates from major shipping carriers like UPS, USPS, and FedEx.
With the abandoned checkout recovery feature, you can recover lost sales by automatically sending an email to prospective customers with a link to their abandoned shopping carts, encouraging them to complete their purchase.
Set up shipping rates by fixed-price, tiered pricing, weight-based, and location-based rates.
Set automatic tax rates based on location or set custom tax rates.
Products & Inventory
Log in to your store dashboard and manage your inventory for all sales channels.
Organize products by category, type, season, sale, and more.
Use smart collections to automatically sort products based on vendor, price, and inventory level.
Offer different variations of your products, such as multiple sizes, colors, materials, and more. Each variant can have its own price, SKU, weight, and inventory.
Add multiple images for your products, so you can show off your product from all angles.
Track stock counts, and automatically stop selling products when inventory runs out.
Selling an e-book or any digital content? Customers can order and download your digital products right from your online store.
Import or export your products using CSV files, or one of Shopify's importer/exporter apps.
There's no limit to the number or type of products you can sell in your online store.
Your store is capable of dropshipping integrations.
Run promos using discount codes and coupons.
Offer gift card options
Order Management
See detailed information about who placed the order.
Our fraud detection system will warn you if it detects a suspicious order.
Customers are able to leave comments and instructions when they place an order.
Visually keep track of which orders have been paid for, shipped or delivered.
Create groups of customers based upon search filters like: where they're located, money spent, etc. Use this information to better understand customer behaviours or target these customers with marketing emails.
Create staff accounts - these accounts are used to log in to the admin area where you manage your online store.
Restrict permission of staff accounts so that only certain people can process orders, manage inventory, manage the blog and web pages, install apps or other things in the admin area.
Handle refunds and cancellations with ease.
Content Management
Manage your content, sales channel orders and customer info from a central, user-friendly dashboard.
Your online store comes with a full-featured content management system and you can add an unlimited number of web pages and blog posts!
Comes with a built-in blogging platform to help you publish articles, encourage discussion and get your site popular in no time.
Mobile App
View all vital information about your shop from your iOS device. Check your sales statistics, view products, orders, and customer data.
Reports & Analytics
Includes built-in analytics that help you keep track of your website's progress over time.
Benchmarking your online store's performance helps you make the right choices that will lead to more sales.
Marketing & SEO
Built in Search Engine Optimization (SEO) features that ensure that your ecommerce website gets traffic and sales from Google, Bing, and Yahoo.
SEO-friendly CMS allows best practices like customizable url names, H1, title and meta tags.
Automatically generated sitemaps.xml files so new products and site changes show up on search engines quickly.
Social media integration.
Hosting
Secure enterprise-level hosting with unlimited bandwidth that is included in all plans.
Our platform uses Ruby on Rails technology, a powerful web framework that can support a full-featured ecommerce store at full speed.
We also have automatic backups so you never have to worry about the safety of your store's data.
Support
We are expert web designers and we'll help you setup and customize your store from the ground up.
Contact us for information on our website support services like data entry, product uploads, design or dev work, virtual assistance and more.
Need help with your decision?
We're here to help.
Contact so we can show you samples and discuss which plan suits
your individual and business needs.
Schedule a Free Consultation